SuNPe Organized 2018 Campus Commonweal Activities --Hand in hand, for love
SuNPe Organized 2018 Campus Commonweal Activities --Hand in hand, for love
At the same time of our own development, SuNPe actively fulfill our social responsibility, take part in targeted poverty alleviation and charity activities. Our boss Peter Su organized a four-day trip to Guizhou on Dec 25-28th again in 2018, in purpose to lead our sales team to care our social groups and cultivate our sense of responsibility.
We had donated goods ready in advance, gathered in front of the company, set out with full vigor at 7:00am of 25th Dec,2018.
Our sales team brought the donated goods to the school enthusiastically. We donated the clothes and helped them wearing scarves, brought warm to them. Between the donation, we shared our experience and communicated with the students, all of us enjoyed it. It gave us great satisfaction to see the smile on the student's face, and also made us more motivated to work hard to repay society.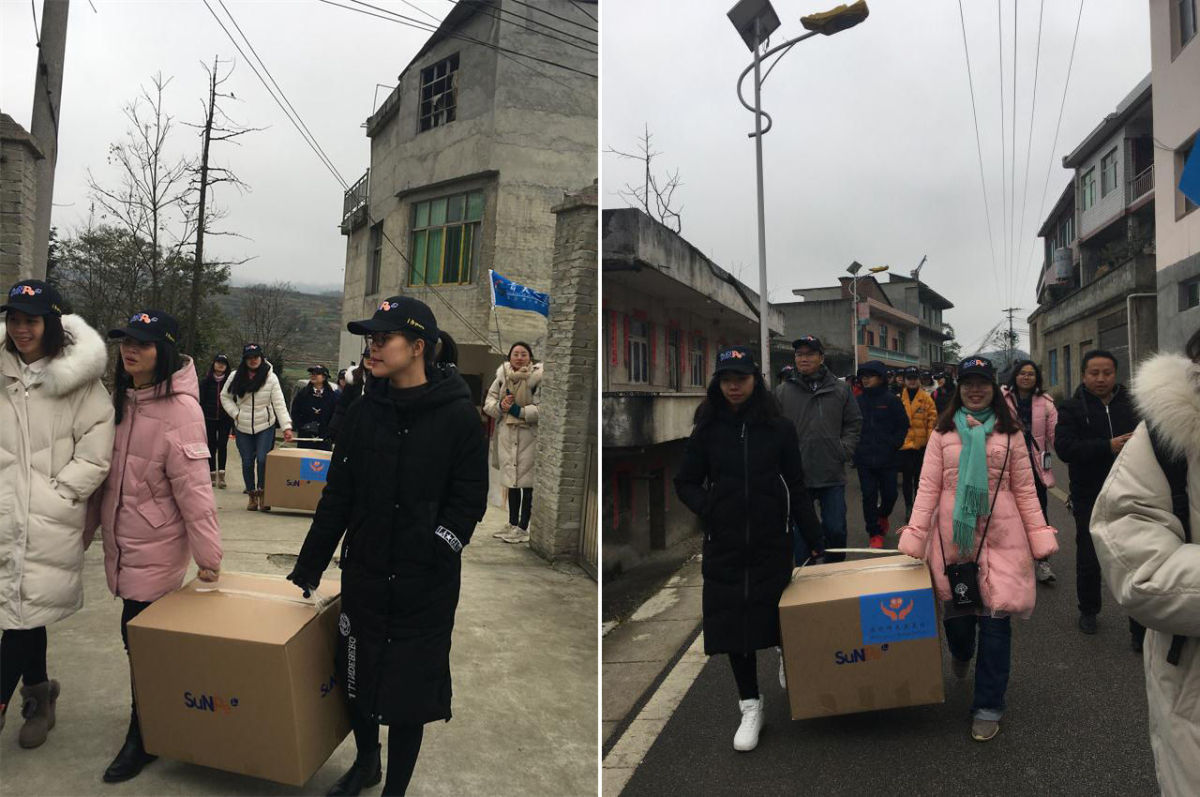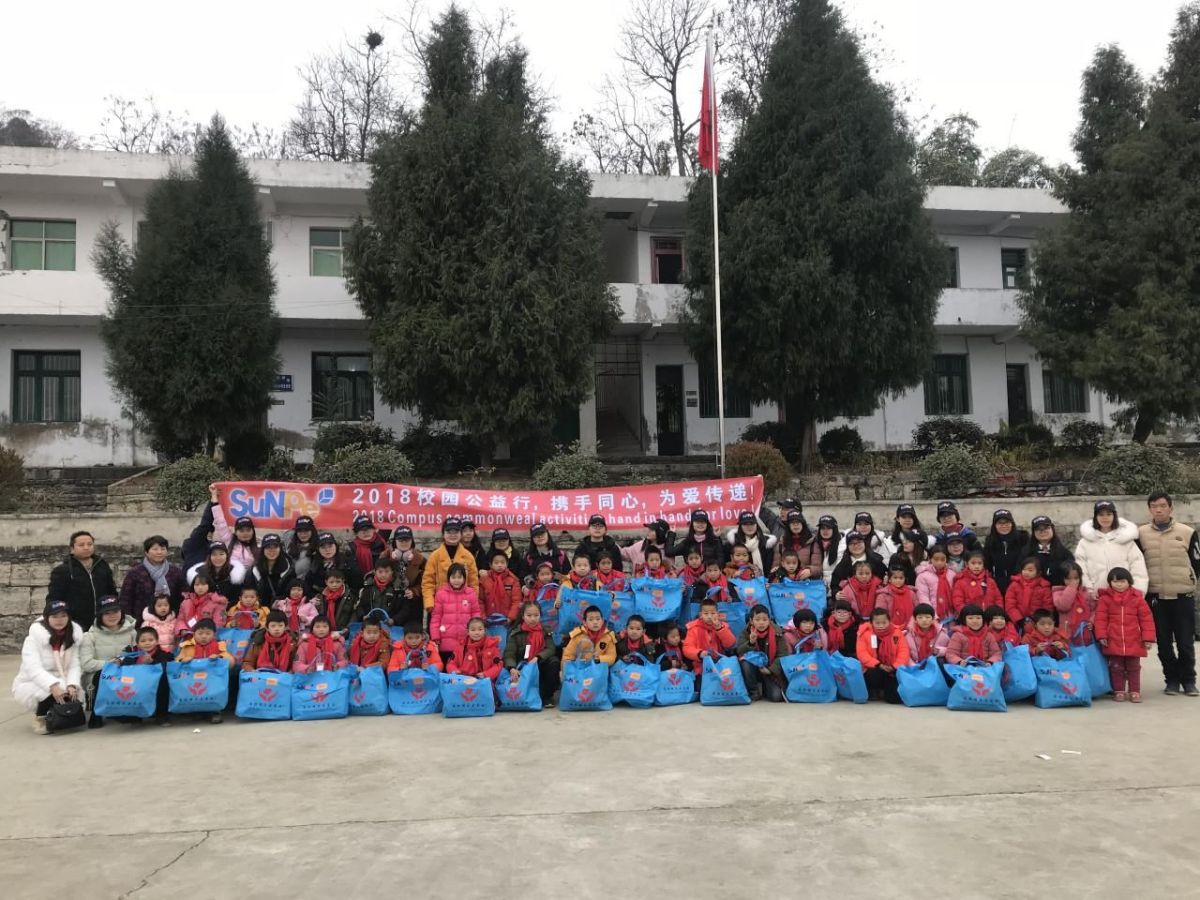 After the donation, our whole team organized some team outdoor building activities, we climbed up the mountains and crossed the streams, learned, shared and communicated with each other, which created an atmosphere of unity, cohesion, activity and endeavor for all of us.
We believe that having a strong body , we can support your project with better mental attitude and active minds.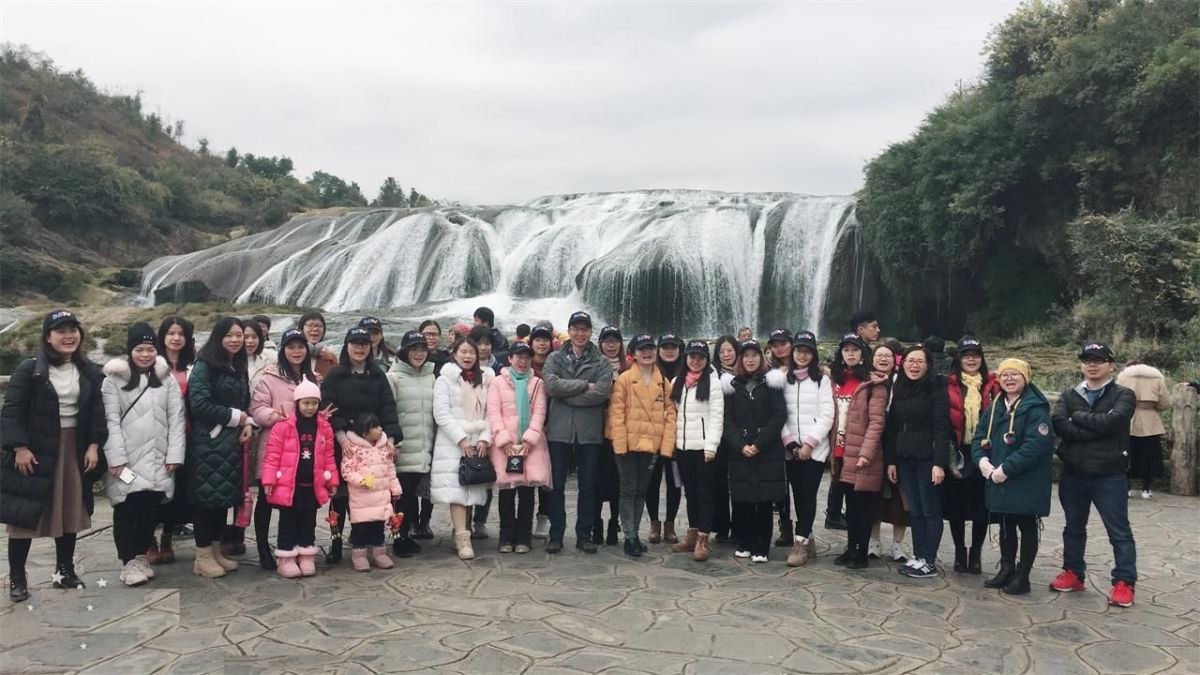 SuNPe is a full of love big family, peoples who joined here working hard with passion, we are ready to provide the best services from prototyping to low volume production to you all the time. Let's begin the interaction!